The title pretty well sums up my day
. I cut some sheets out last night & sewed one up… well today I sew up the rest & cut out more… and then sewed them up. It was actually going really well until I was literally sewing on my 20th pieces of 12″ elastic & sewed through my finger! It's the first time & I hope the last! My nail is still intact & it only bled a little, so I lucked out. I'll just have to deal with a throbbing finger for a few days!
Back to the sewing… I got one fitted fairy sheet done last night & this morning finished up the other 3. I also made 2 semi-fitted top sheets & matching pillowcases! All the sheets use 2 yards each, & the pillowcases are a little big & used 1.5 yards each.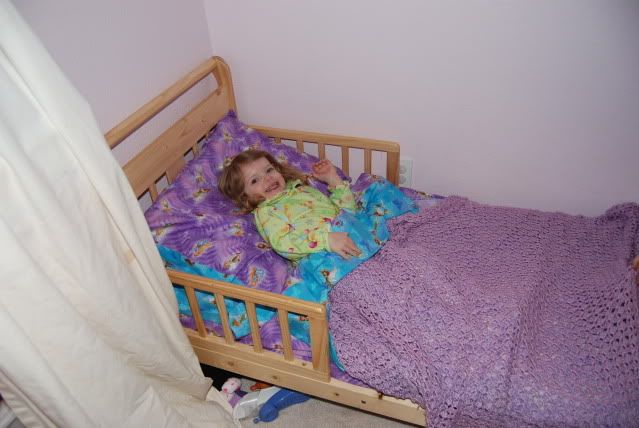 Then I cut I made each of the twins 2 sheets & a pillowcase each for their beds at their dads house too…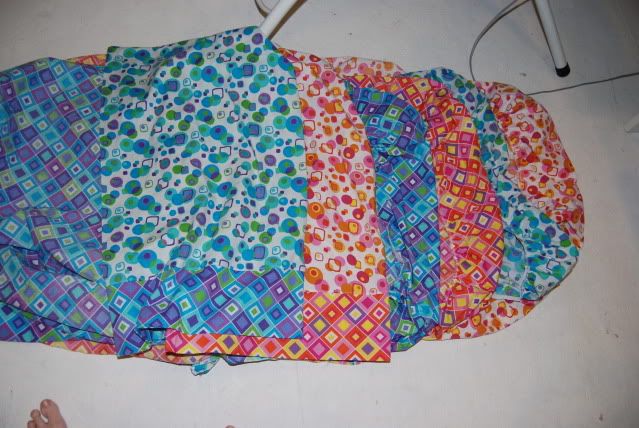 And when I wanted a break from all those sheets I made a couple doll blankets for the twins preschool… they currently have 7 dolls, 6 little girls & 2 blankets! So I offered to make them some more so they at least have one for each doll. They used up 3/4 yard each.
1 day & 25.5 yards sewn!!!!