I finally got around to making my slip cover for my sewing stool (DH's grandfathers stool). DH unglued the cushion & attached board so I could recover it, but I came up with the idea of using industrial velcro instead so I can make sheet like slip covers for it that I can swap out easily as well as toss the covers in the wash… but when you look at it, it looks like a normal upholstered cushion!
I also cut out the makings for the twins bedding… 2 fitted sheets, 1 semi-fitted top sheet & a pillowcase for each.  THEN I cut down all the scraps to make something with later :).  I managed to get one of the sheets sewn up tonight, hopefully I will finish the rest tomorrow!  You can find the tutorial for this on my list of tutorials at the top with the ones I posted on my blog.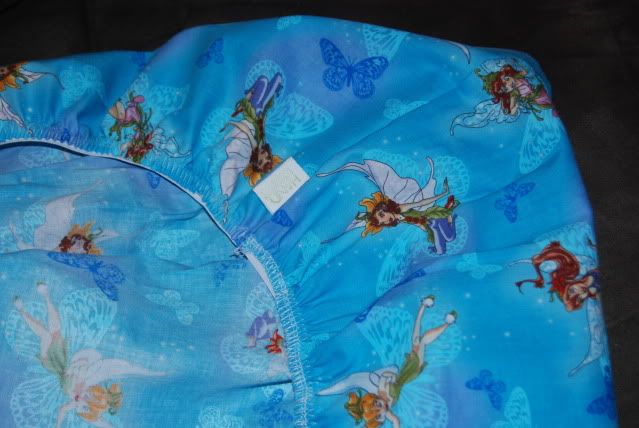 Another 2 3/4 yards of fabric sewn up!