For those of you with 3 or more kids you know what a struggle it can be, but when you have twins at 'that age' it is 10x's worst because you have to deal with 2 of them.  This week I ordered a new lense for my Nikon D80 in hopes of being able to take my own pictures instead of paying to have them done.  I was super happy when it came a day early, so I played with it for a few days & today I tested it out on our trip to the park & walk through the trails.  I have some awesome pictures to share later, but my pride & joy comes from the first picture in a very long time with all 3 kids!  The last picture that I got of the 3 that made my heart melt so much was from when the twins were 2 weeks old… over 2 years ago! I will be loving this next week for Zander's 4th birthday!
So here we go… Baylie, Zander & Carlie.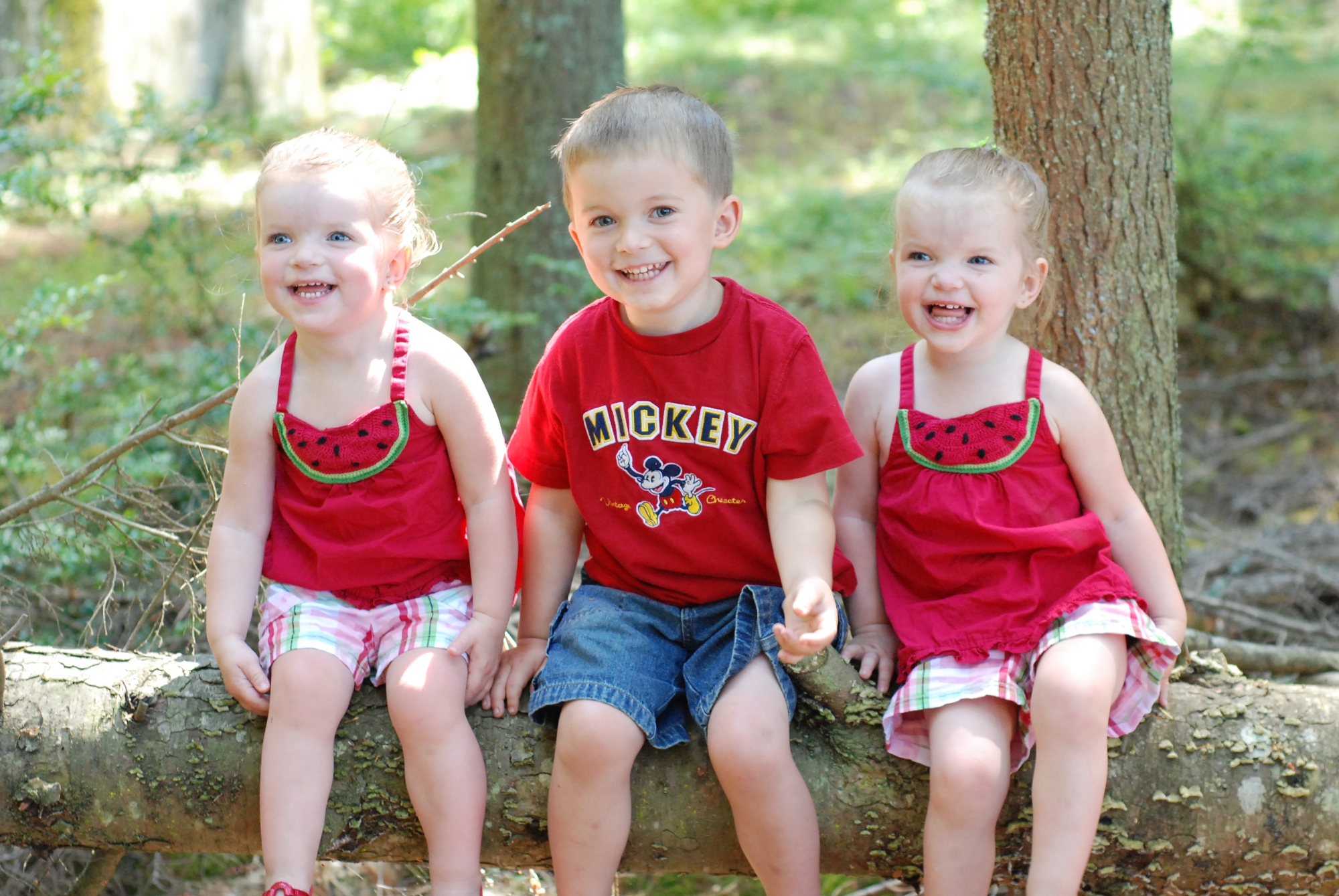 If you want to see some more (I can never get enough of them!) here are some from the other day when I got the new lense…
Carlie…
Baylie…
Zander…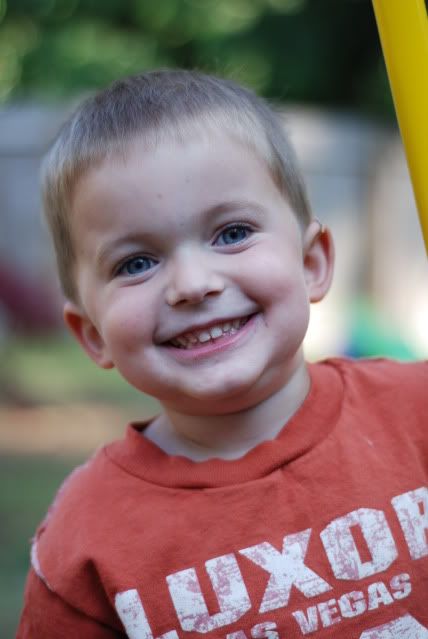 Finally my favorite… Carlie & Baylie Kissing!