Well this morning I tried the skirt on Baylie, super cute & she loved it! We went to the park so I put her back in play clothes. After we got home and took a nap I pulled out the skirt, shoes (they just so happen to have matching purple sandles!), shirt & bow so I could get pictures of her in it. Well to all of our surprise Carlie brought it over and demanded to wear it! This is where I often get in trouble for making only 1 of something, but Baylie seemed okay with it & who ever was willing to put it on was good with me!
I took a bunch of photos, some turned out super cute, but these are the best of the skirt & the 2 different ways to tie it. I will DEFINITLY be making way more of these! The are perfect for both parties & play!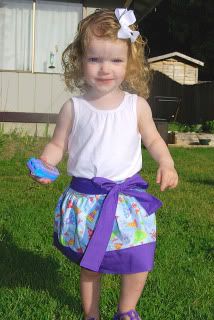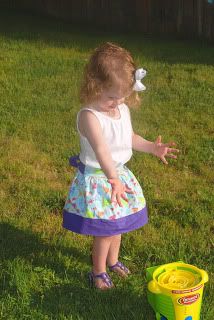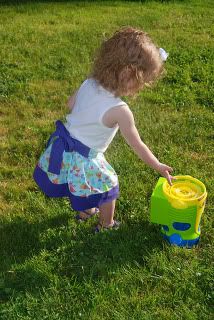 And finally just too cute not to share!