One week only, June 20th-27th 2014
 
The first Bundle UP for girls was a HUGE success.  So much so everyone was asking when we would do the next one before the first one was even over!  Due to popular request this second bundle is a Women's Edition.  Yes that's right, all 12 patterns are for YOU, 10 of the 12 being brand new exclusive patterns that you can't buy individually in shops until mid July. You must purchase a minimum of 6 patterns to receive patterns through the bundle.
So what is Bundle Up!?  It is a collection of seasonal patterns and you can choose your bundle size (6-12 patterns) AND which patterns are included.  It's a fully customized bundle so you don't have to buy patterns you already have to get a good deal on new ones you want.  Not only that but 10 of the patterns are BRAND NEW!  There are so many great mix and match pieces you can literally sew and entire summer wardrobe from them.
The patterns included will be 40-60% off starting at just $4.50 each when you buy a bundle of 6 and the more you buy the more you will save.  This time EYMM got to submit not just one, but two women's patterns!  Both the women's Calla Lily Skirt & Four Seasons Cardigan & Duster include sizes XS-5X including maternity, as well as multiple options, all in one pattern.  They are modern and trendy styles that are practical wardrobe staples are still comfortable.
Check out ALL the bundle pattern sketches below and hop on over for more details and  build YOUR better bundle.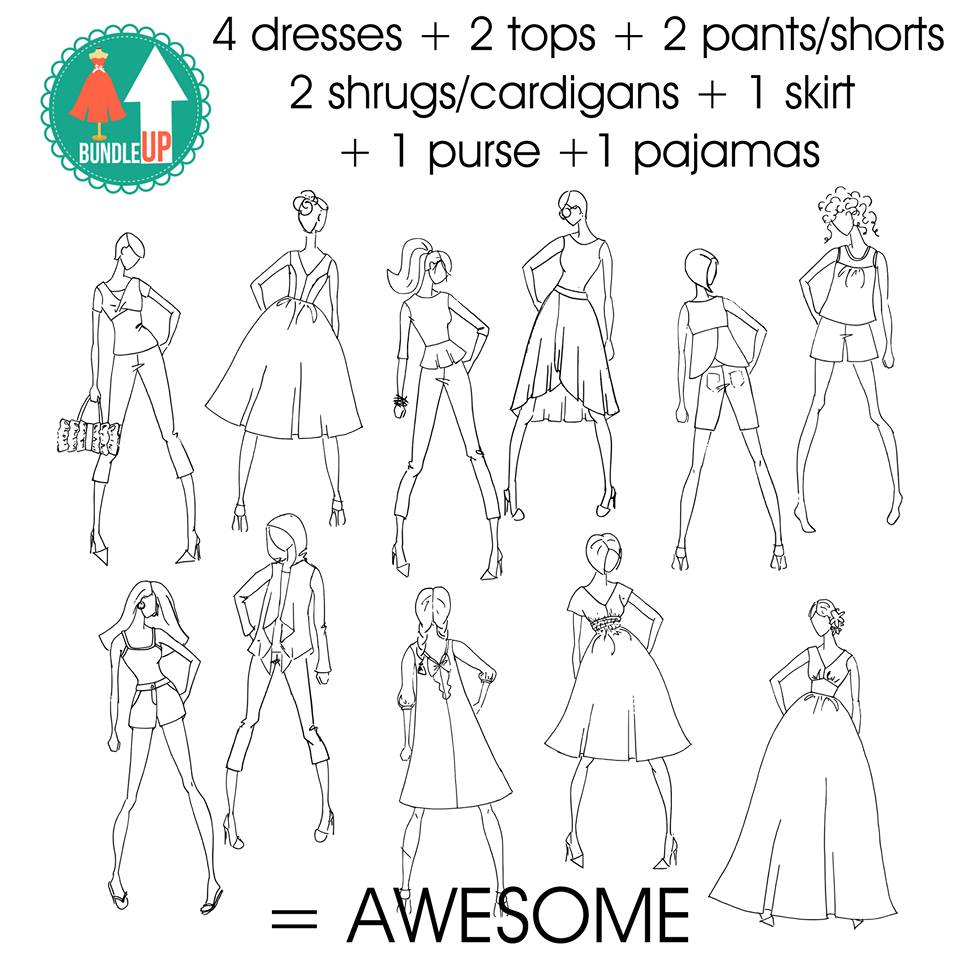 ENTER TO WIN!  Check out the great contest over at Pattern Revolution.  Enter to win one of two amazing prize packs, and extra Sewing Bee entries for sharing finished projects from the bundle ;).  They are giving away a brand new Brother serger as well as $150 in Girl Charlee gift cards and 2 sets of the Boy's Edition coming up in August.
Now what about these 2 patterns from EYMM?  Here are a few pictures, more details can be found on the bundle up site and they will both be in the EYMM shop individually at their full $9.95 price on July 10th.