So when we went to the hospital to visit Harmony today the girls were VERY interested in the baby and the fact that I was taking lots of pictures, so of course I needed pretty pretty princess pictures of them too! I forget just how blue their eyes are until I see pictures like these! They were all for pictures until I asked if I could get them both together!
Carlie

Baylie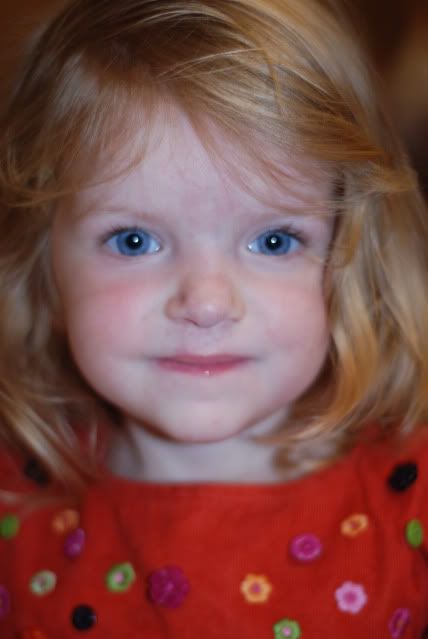 Baylie found out that you can still end up in time out, even when you are visiting people in the hospital! She didn't fuss though, just stood in the corner covering her head with an occasional peak until she was told time out was over!
Of course when she was told to say sorry to brother & he gave her the cold shoulder CARLIE when up to Baylie & gave her hugs & kisses and said sorry even though she wasn't the one who did anything wrong! (Baylie on the left, Carlie on the right).