Over the last few weeks more of my friends & readers have gotten new computers with Windows 8 on them.  Besides dealing with all the other issues Window 8 has to offer one of the biggest ones for .pdf sewing pattern shoppers/users is they included .pdf reader apps!
I would like to thank reader Krissie for figuring out the problem when working on the Kymy's Dolman top… just that 1/16th of an inch PER INCH added up making her first pattern print out not line up well AND 2″ to short!  It is less noticeable with smaller patterns but it still affects every inch.  I would also like to give a big THANK YOU to Nicolette of This 'N That By Nicolette for taking all the screen shots for this tutorial when I was helping her correct it on her computer!
If you try to print a .pdf in Window's 8 you are likely to get a screen that looks like this when you get to the print options.  No where (including in more settings) do you see scaling options to make sure it prints correctly.  Why?  Well it has a built in reader and adobe reader 'app' aka, NOT the full Adobe Reader.
HOW TO FIX WINDOWS 8 .PDF READER/PRINTING
The first thing you need to do is go and download & install the newest addition of Adobe Reader which is free and can be downloaded directly from Adobe.
APP version of Adobe Reader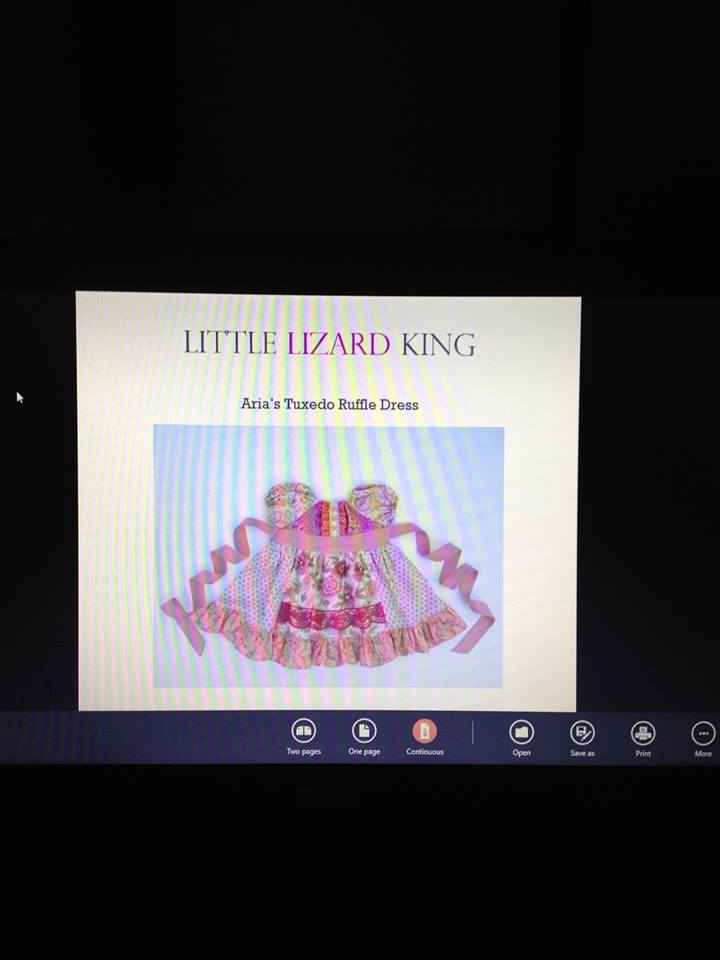 FULL version of Adobe Reader (notice the difference, make sure yours looks like this one)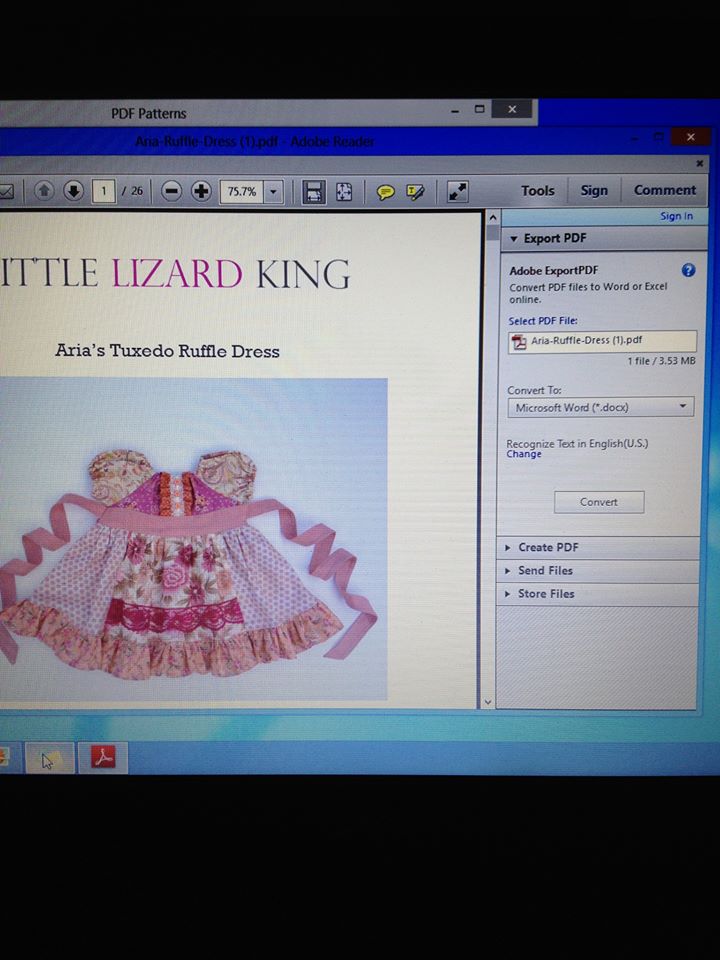 Once that is installed you want to go in and make the full version of reader your default .pdf reader.  To do this RIGHT CLICK on a .pdf file & select OPEN WITH, this will bring up program options and you want to select CHOOSE DEFAULT PROGRAM…

Once you click on that it will bring up another window.  You want to make sure that you click on the full version of adobe reader that you just installed & that the box is checked making it the default.
Now if you open .pdf files it should open in the full edition of Adobe Reader and when you go to print you should get this screen which allows you to check & make sure scaling is set to 'ACTUAL SIZE' so it doesn't shrink it or blow it up to fit.