So before the walls got textured & we started priming I decided to take some pictures of the current progress of the addition that has been taking away from my sewing time!  We still have TONS of little stuff to do & won't have real flooring in until this winter (a friend is milling up the flooring from local wood but we have to wait for it to finish drying) but once the walls are painted it's mostly lights, plugs & trim!   B has been crazy & trying to prime in the 103 weather yesterday… not such a great idea!  But tonight we got most of the priming done, tomorrow we will finish that & paint the ceiling.  This weekend we will be painting all the walls including my new sewing room 🙂
Anyways the pictures!  This is about 720 sq ft. for the upstairs part & the garage below is about 624 sq ft.  The existing house was only 1456… so it is a pretty significant addition!
Looking into the house from the new hall into the addition…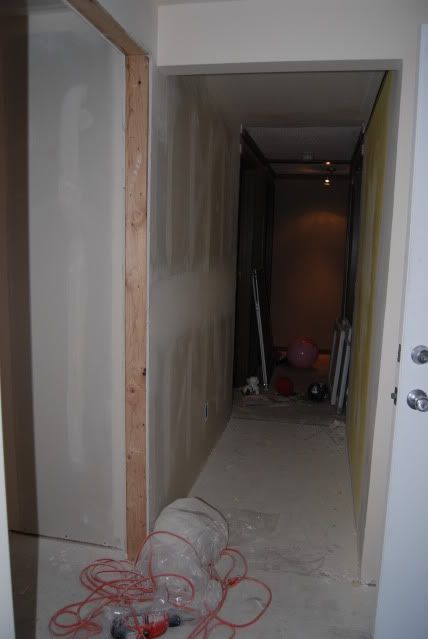 Looking from the current hall into the addition… (the yellow wall used to be the back of Zander's closet)
Zander's new, much larger, closet…
The side door that enters from the porch into the new hall/closet…
The stairs to the garage & the storage above it 🙂 (I LOVE all the extra storage!)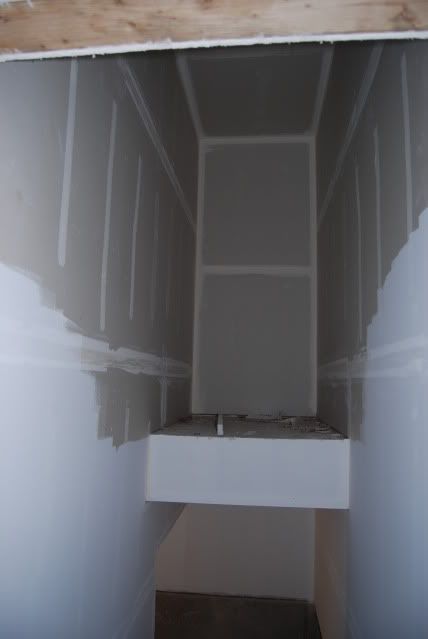 The stairs up into the main part of the addition…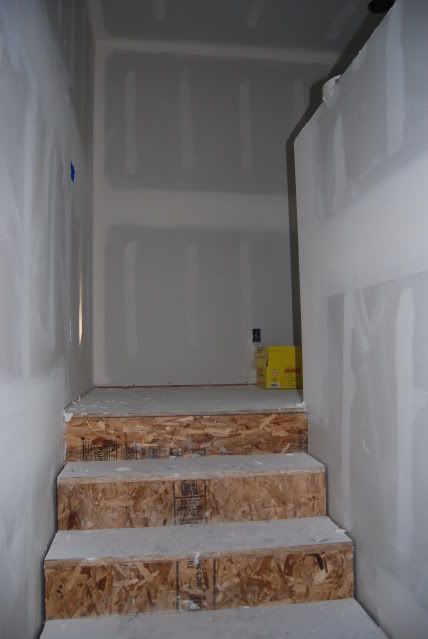 The family room (B's office is on the left, mine the right!)…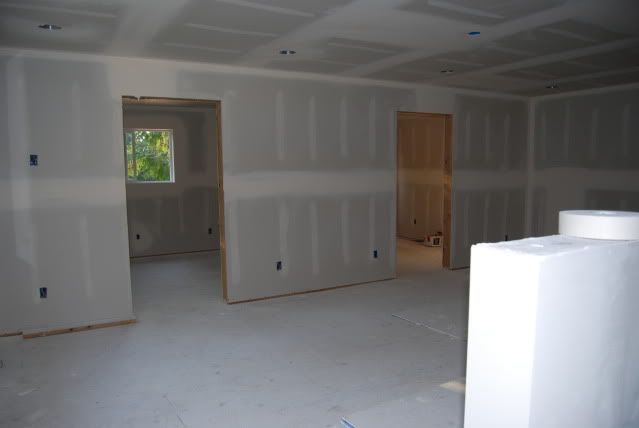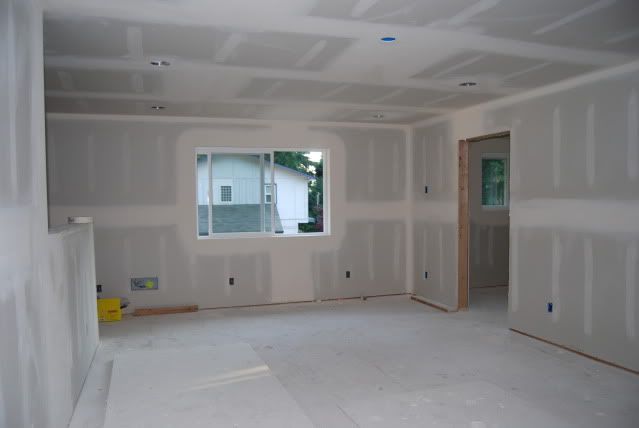 B's office…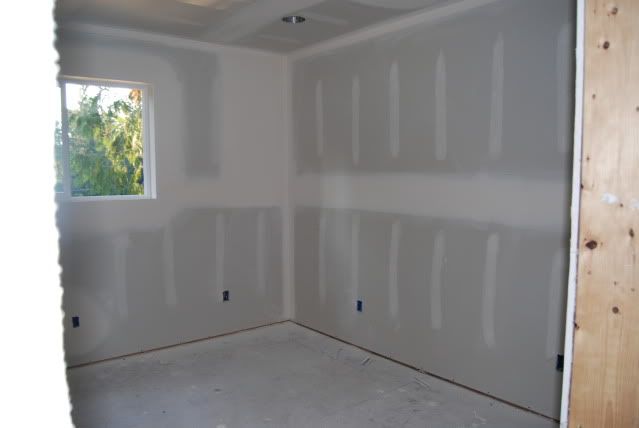 Then of course my personal favorite…. my new sewing room!!!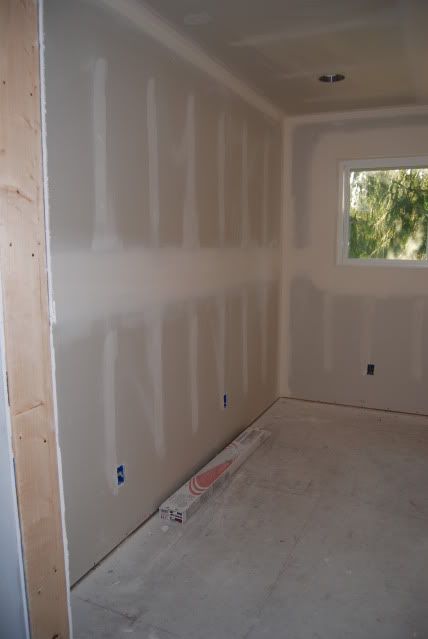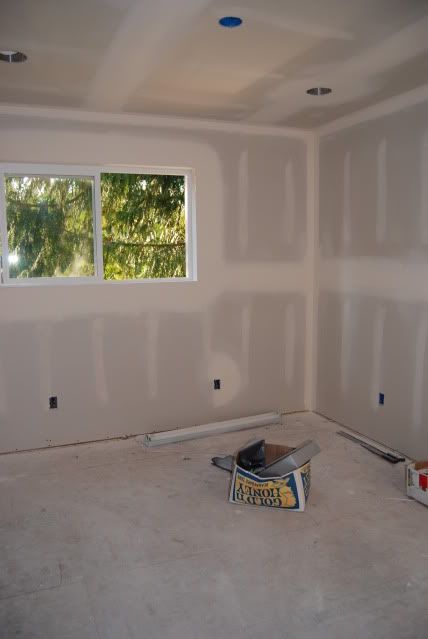 Then there's the garage! I am sad that I won't be able to park in it because we have to wait to get regular garage doors (building large swinging ones for now), but at least we will have some large indoor space that the kids can plan in during the winter for bikes & stuff. Plus B will be able to have all his workout stuff out for easy use. My favorite part is my storage under the stair case 🙂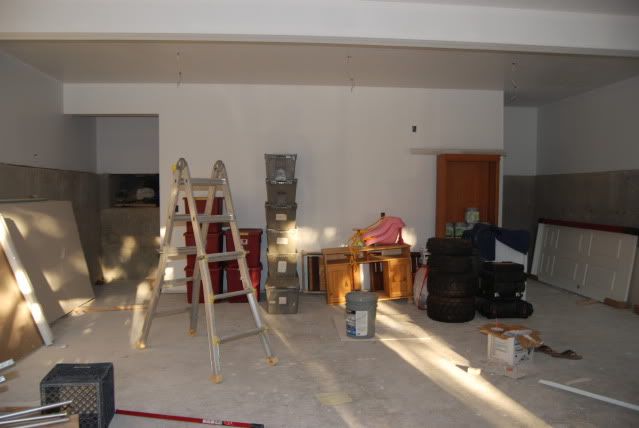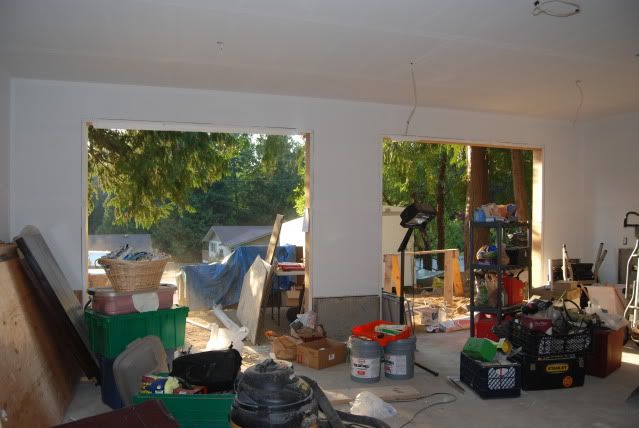 Last but not least the outside… there are still lots of things to get finished up when our contractor gets back, but as it is it's functional… & as soon as we are done painting all the furniture & random stuff that is currently all over the yard, driveways & garage floor can be taken care of!!!! It looks gigantic compared to the original part of the house!
Well that is enough for tonight!  I need to shower & get to bed.  I am excited to think next week I MIGHT be setting up & using my new sewing room!  I need to get stuff ready because one of my best friends Morgan is going to hopefully help fit my wedding dress.  And she is only going to be up from AZ for a week, & she will be up here soon.  It would be nice to actually have the space to do it with out tripping over toys!