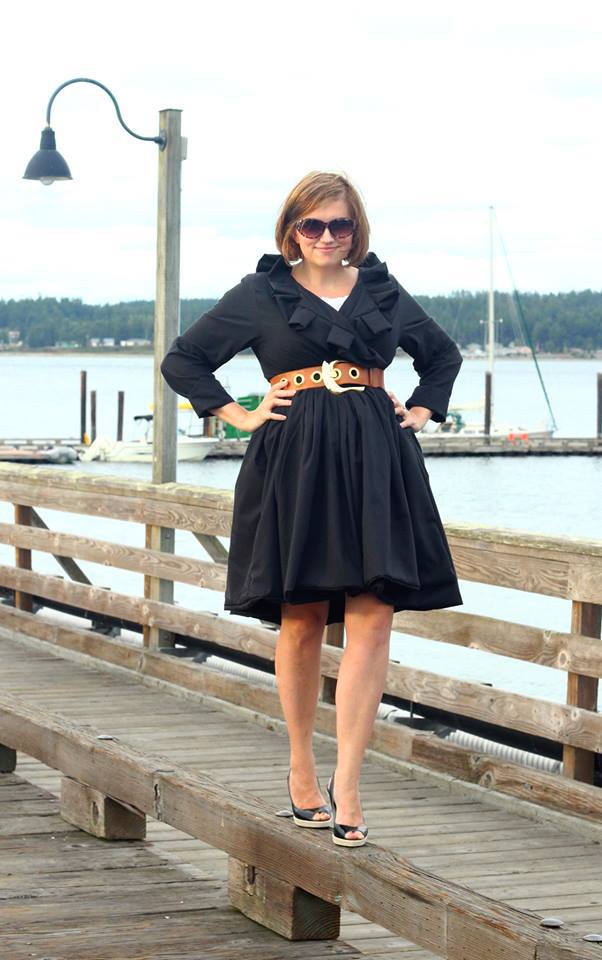 My shop name comes from the name of my original crafting blog… Everything Your Mama Made & More!
All patterns are designed, written & digitized by me, Kymy, a stay at home mom to 5 wonderful kids! My husband and I have an 9.5 yr old gamer, very identical 7.5 yr old twin fashionistas, a 4 yr old who is all boy & a 2.5 yr old princess that has us all wrapped around her squishy little fingers.
I have been sewing and blogging about it for years including drafting my own patterns. As my twins have gotten older they have shown they have quite the fashion sense and I still want to sew for them & they still want me to sew, but they wanted more modern trendy styles.  My 3 girls and I LOVE to sit & roam pinterest for inspiration, the twins will often draw me sketches of what they want and I love being able to full fill those requests. Well once I started drafting patterns for recent clothes friends and my husband encouraged me to start making them to sell… a week later my first 2 patterns were in testing and on their way to the shop!
I strive to provide a variety of patterns at different levels there are cute wearable clothes for a variety of ages & sizes.  Most of my patterns offer 9+ size options with multiple views.  Many of my girls patterns also come in womens sizes so you will find bundle packs for those saving you 10-20% if you buy them at once.
Kymy